Spotlight on…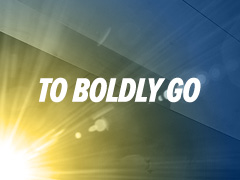 Ten-year strategic plan, nine months in the making, is designed to build on the strengths that UC Davis has today as a top-ranked public university while remaining responsive to new ideas for growth in an ever-changing world. [ More… ]
NEWS SUMMARY
UC Irvine's Howard Gillman visits UC Davis this Thursday, (Oct. 4) to address the topic of his recent book about maintaining a supportive learning environment while adhering to the First Amendment. RSVPs requested. [ More… ]
Reports and recommendations from three task forces are in, regarding affordable student housing, food security and mental health care. "We are pleased to support those recommendations through a variety of efforts," Chancellor Gary S. May says. [ More… ]
UC will expand existing programs to increase faculty diversity as well as create new ones that help ensure students on all 10 campuses benefit from a faculty that better reflects California's diversity. [ More… ]
Their careers are not focused on fundraising, yet they actively engage with donors, stewarding support for the university. As such, John Eadie, Joseph Gaydos, Jana Katz-Bell and Lauren Snow are the recipients of this year's Faculty and Staff Stewardship Awards. [ More… ]
Chancellor May and Distinguished Professor Jay R. Lund take center stage in Washington, D.C., for their induction into the National Academy of Engineering. … Plus, honors for Jennifer Curtis, dean of the College of Engineering; and these faculty members: Julie Sutcliffe, Katherine Ferrara, Robin Erbacher, R. David Britt, Colin Carter, Aaron Smith and Jeffrey Williams. [ More… ]
"Spiders" get the credit in a UC Davis-led study — spiders being small, hexagonal structures, some 11,000 of them, installed in Indonesia's Coral Triangle, showing that large swaths of reef can be rehabilitated even after being severely damaged by blast fishing and coral mining. [ More… ]
The new, modern payroll, benefits, human resources and academic personnel solution will put more tools into the hands of UC Davis staff and academics when it rolls out next spring. [ More… ]
The Staff Bowling League is back! And, Healthy UC Davis wants to know your thoughts on the campus's new walking loops (answer the survey, and you could win a Fitbit). [ More… ]
A steering committee announces the formation of a Women in Technology group for the Davis campus and UC Davis Health. Plus …
Policy reminder on political activity
Free e-waste drop-off event
A student works to convince people in Ethiopia to eat sweet potato leaves. … Football climbs the rankings and Coach Dan Hawkins fires up the team. … How a student wound up majoring in what was her worst subject in high school. [ More, with video… ]
ANNOUNCEMENTS
Town halls to assist in recruitment for dean, School of Medicine — The recruitment advisory committee will hold three town halls Wednesday (Oct. 3) on the Davis and Sacramento campuses to hear from members of the campus community about the qualities we should be looking for in candidates and our expectations this recruitment.
Other executive recruitments — Vice chancellor, Diversity, Equity and Inclusion; dean, Betty Irene Moore School of Nursing; vice provost and dean, Graduate Studies; and associate vice chancellor, Enrollment Management.
Traffic restriction — A portion of Equestrian Lane will be reduced to one lane for all traffic (including bicycles), Oct. 8-12, because of construction activities related to the Large Animal Support Facility.
Free Noon Concert, an artist talk, new exhibition at the Gorman and an opening reception at the Design Museum, a tribute to Barbara K. Jackson at the Mondavi Center for the Performing Arts, and the Ground & Field Theatre Festival begins its three-day run. [ More… ]
Editor's Picks from the online calendar:
Healthy UC Davis
Wednesday, Oct. 3: Stigma-Free UC webinar, "Understanding Mental Illness Stigma"
Thursday, Oct. 11: Kickoff Celebration on the Quad
Thursday, Oct. 18: Seeds of Well-Being, monthly series will explore simple, practical everyday activities to help cultivate well-being.
Career Exploration Using Mindfulness
Wednesday, Oct. 3: Career Catalyst brown bag series — no preregistration required.
Cheers to Oak-tober
Thursday, Oct. 4: Arboretum joins Sudwerk for Accidental Gardener beer release.
UC Davis Library in Sacramento Archives Crawl
Saturday, Oct. 6: Find our Special Collections team at the California State Library.
Prized Writing Debut and Ceremony
Tuesday, Oct. 9: Honoring the undergraduate writers and cover artist.
TASTE! Wine, Art, Beer and Music
Saturday, Oct. 13: Annual fundraiser for the Robert Mondavi Institute for Wine and Food Science.